Overlegen utdannelse som får deg til å skille deg ut
César Ritz, grunnleggeren av det velkjente Ritz Paris-hotellet, blir ofte beskrevet som «King of Hoteliers, Hoteliers to Kings». Til tross for at det ville vært en stor utfordring å skulle etterligne Ritz' fantastiske karriere, kan motiverte studenter få tilgang til filosofien hans og en utdanning i verdensklasse som supplerer dem med de egenskaper som utgjør Ritz hotell i dag.
De akademiske programmene som blir tilbudt bygger på César Ritz' filosofier og verdier, hvilket gjør det mulig for studenten å oppnå de samme egenskapene. Masterprogrammet omhandler turisme, hospitality og entreprenørskap. Programmer er validert av topprangerte University of Derby (Storbritannia). Programmet kombinerer omfattende akademisk utdannelse så vel som praktisk erfaring i form av internships – perfekt for å gi deg en eksepsjonell forståelse av hospitality og bred praktisk erfaring. Du kommer til å forstå hva César Ritz mente da han myntet frasen «kunden har alltid rett»!
Med programmet Master of Arts in Entrepreneurship for the Global Hospitality and Tourism Industry kommer du til å oppnå dyp forståelse for hvordan man utforsker innovative forretningsmuligheter og opprettholder en bærekraftig og fremgangsrik virksomhet.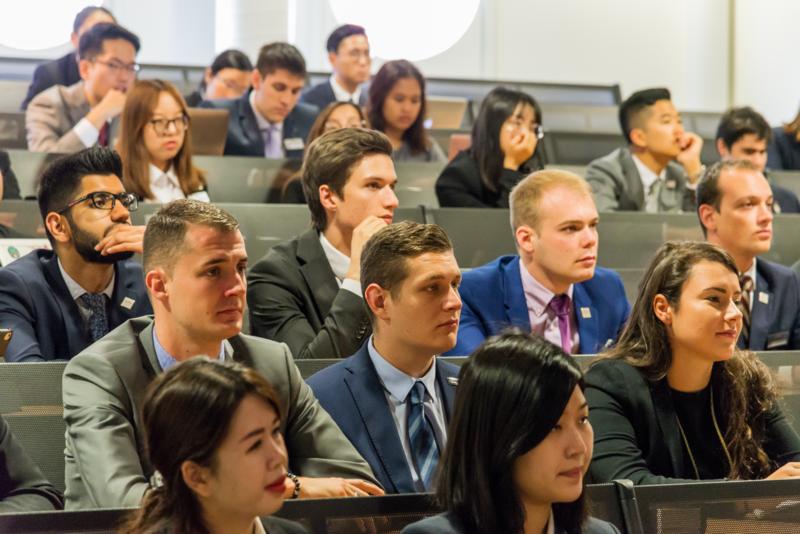 Programpartnere
Nær kontakt med virkeligheten og det å kunne tilby en utdannelse med direkte kobling til de arbeidsgiverne etterspør, er noe som kjennetegner utdannelsene hos SEG – Swiss Education Group. Hos César Ritz er programmene utviklet og tilbudt i samarbeid med:
Masterprogram: Entrepreneurship for the Global Hospitality and Tourism Industry – ett år, seks måneder praksis
En mastereksamen fra César Ritz gir studenten den ekstra spisskompetansen som er nødvendig for å nå helt til toppen. Programmet er en moderne master som blir drevet sammen med University of Derby i England. Studentene kommer til å bli veldig godt forberedte på å innta lederstillinger og takle de utfordringene store globale selskaper møter i dag.
Opptakskrav
Bacheloreksamen
Engelsknivå tilsvarende TOEGL iBT 80 eller iELTS 6.0
Motivasjonsbrev
CV
Kopi av gyldig pass