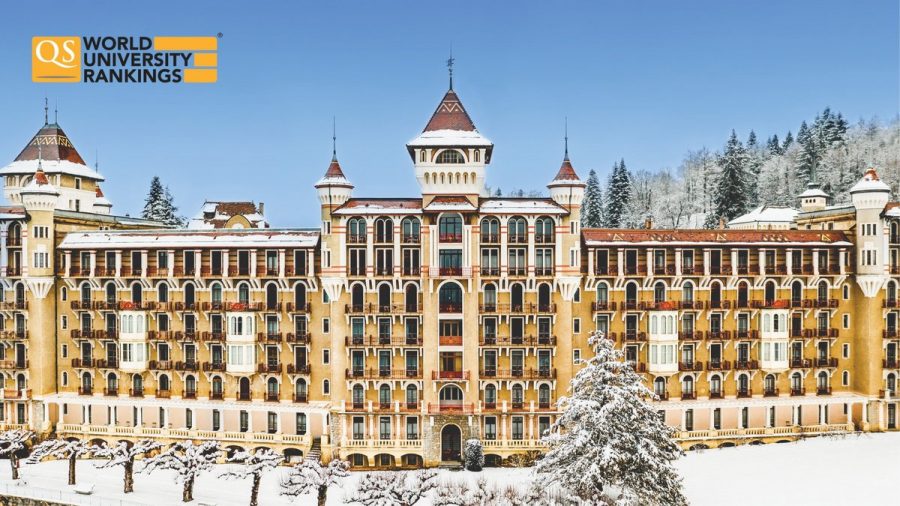 I den siste QS World University Rankings publisert onsdag 3. mars tar Swiss Education Group sine skoler 5 av topp 10 plasser i Hospitality and Leisure Management kategorien. Dette resultatet ikke bare vitner om god kvalitet i akademiske programmer som tilbys ved skolene men også om det internasjonale omdømme ved topp arbeidsgivere og samarbeidspartnere.
Swiss Hotel Management School (SHMS) sikret seg 4. plass i den globale rangeringen, fem år på rad skolen er blitt rangert som en av topp 10 institusjoner i verden for Hospitality and Leisure Management. Andre våre skoler har gjort et imponerende stykke på vei inn i topp 10: Hotel Institute Montreux (6), César Ritz Colleges Switzerland (7), Culinary Arts Academy Switzerland (8), og den nylig slått sammen med SHMS, IHTTI School of Hotel Management (10).
Denne enestående ytelsen tyder på høyt nivå profesjonalitet av våre lærere og ansatte og kvaliteten på utdanningsprogrammer ved den enkelte skole. Gjennom årene har våre skoler utviklet sterke akademiske og industri partnerskap med å levere svært relevante læreplaner som støtter studentenes arbeids-og karriereutvikling og bygge et global alumni-nettverk.
Vi er svært stolte av våre skolers prestasjoner og takknemlige for støtten fra våre akademiske og industrielle partnere over hele verden. Som den største private hospitality, business, og kulinariske utdanningsinstitusjonen i Sveits vi fortsetter med vår urokkelig forpliktelse for å gi utdanning i verdensklasse og forvandle liv.

Yong Shen, seniorkonsulent i Swiss Education Group.
Culinary Arts Academy Switzerland er det eneste kulinarisk institutett anerkjent i internasjonale rangeringer – et virkelig bevis på sine standarder i verdensklasse og den sveitsiske tilnærmingen til undervisning i kulinarisk kunst. Med et sterkt fokus på å utvikle studentenes både praktiske og virksomhetsferdigheter, sikrer skolen allsidige studenter som kan bli til gode kokker og foodpreneurs.
QS World University Rankings er utformet for å gi uavhengig kvalitetssikring til millioner av elever, foreldre, akademikere og politikere som ønsker å sikre at deres utdanning, karriere og strategiske valg er datadrevet.
Vi ser Hotell Institute Montreux, César Ritz Colleges Switzerland, Culinary Arts Academy Switzerland, og IHTTI School of Hotel Management som forbedrer sine posisjoner dette året, basert på sterke hensyn både blant akademikere og arbeidsgivere: et bevis både på høy kvalitet utdanningstilbudet, men også på gode resultater i sysselsetting etter studiene.

Jack Moran, talsmann ved QS.
Årets rangeringer tyder på det faktum at sveitsiske topp hospitality programmer gir sine studenter opplæring i verdensklasse. Med 220 programmer fra 30 institusjoner i årets rangeringer tar Sveits 16. plass som mest representert land i verden. Apropos topp 100-programmer tar Sveits 10. plass som sterkeste globale høyere utdanning nasjon basert på 121 programmer over 27 institusjoner.
Finn ut mer om årets rangeringen her.