[unitegallery ihtti]
IHTTI School of Hotel and Design Management er en av Sveits' og verdens ledende skoler innen hotelledelse. Her forbereder man studenten på en ledende karriere i den internasjonale hotellbransjen.
Skolens tidligere studenter er det beste beviset på at skolen er i verdensklasse, siden mange av dem har noen av verdens mest fremgangsrike hotellkarrierer. Studenter fra IHTTI School of Hotel and Design Management har ikke bare gjort karrierer internasjonalt, men driver også noen av Skandinavias fremste hoteller.
Skolens kombinasjon av hotelledelse og design gjør at elevene blir kreative ledere som lærer seg å utvikle nye konsepter, finne frem og skape nye ideer, og drive en organisasjon fremover. IHTTI tilbyr antagelig Sveits' mest spennende og unike hotellutdannelse.
IHHTI – School of Hotel and Design Management ligger i bade Caux, som ligger ovenfor Montreux og Genèvesjøen, midt i hjertet av Sveits og ved skistedet Leysin.
Program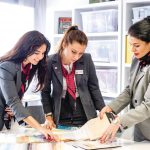 Hotel and Design Management – utdannelse for fremtidens kreative ledere En utdannelse som fokuserer på hospitality management og design. Programmet er utviklet i samarbeid med noen av hotellbransjens fremste representanter. Da vi spurte forretningene hv...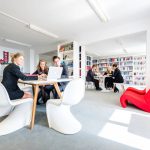 Lær deg å designe og drive din egen virksomhet. Dette programmet gir studentene muligheten til å gå videre, for å bli neste generasjon med Luxury Hospitality Managers. Unikt for programmet er muligheten til å utvikle en skarp forståelse for design, men nø...
Skolens offisielle samarbeidspartnere er: