Hotel and Design Management – utdannelse for fremtidens kreative ledere
En utdannelse som fokuserer på hospitality management og design. Programmet er utviklet i samarbeid med noen av hotellbransjens fremste representanter.
Da vi spurte forretningene hvilke egenskaper de ser etter hos fremtidens ledere, nevnte de ting som kreativitet, gode personallederegenskaper, evnen til å drive et konsept og prosjekt fremover, en leder som får ting gjort – en «doer».
Programmet Swiss Hospitality and Design Management lærer studentene ferdigheter innen akkurat dette. En hotellutdannelse med alle dens praktiske aspekter, samt internasjonale lederteknikker og et etablert samarbeid med noen av verdens fremste varemerker, gjør utdannelsen helt unik.
Etter to års utdannelse har studenten:
Ett års arbeidslivserfaring
To anbefalingsbrev
Et Swiss Diploma i Hotel Operations Management
Etter tre år på utdannelsen har studentene, i tillegg til det overnevnte:
En akademisk kreditert bacheloreksamen BA (HONS) fra University of Derby i England
En bacheloreksamen fra SHMS
Et diplom fra AH&LA, American Hotel & Lodging Association, i USA
Vi tilbyr også Post Graduate Diplomas og Masterprogram, som du finner her.
Vil du vite mer om programmet, så book et veiledningsmøte med en av våre studieveiledere ved å fylle ut interesseskjeamaet.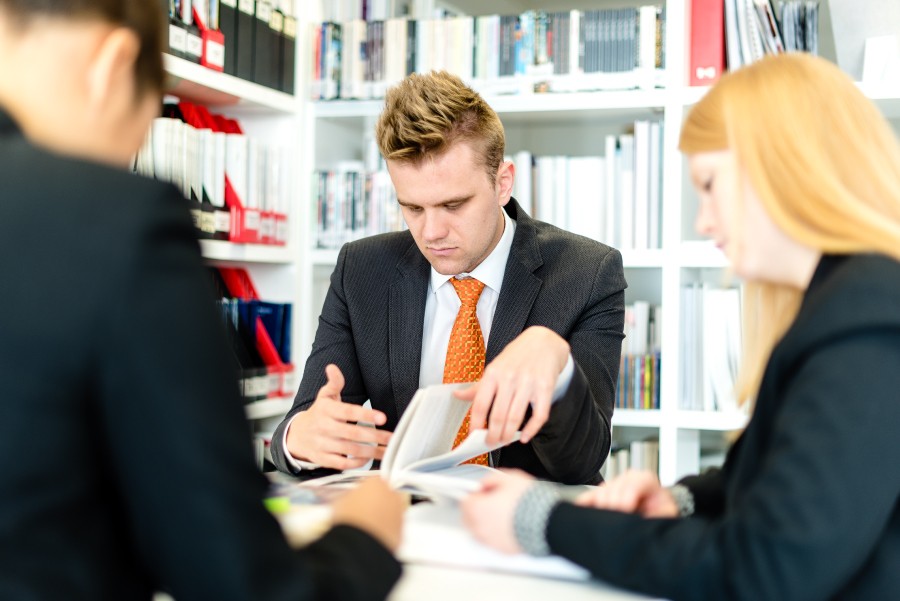 Programpartnere
Det unike programmet som blir tilbudt hos SHMS har sitt grunnlag i våre offisielle partnere, som har vært med og utvikle programmet og også har en aktiv rolle, gjennom forelesninger, studiebesøk og muligheten for studenten til å jobbe direkte med våre partnere i prosjekt og studier. Våre partnere er:
Swiss Diploma i International Hotel Service Management – to år, ett år praksis
Etter to års studier, hvorav ett består av betalt praksis, får studenten et sveitsisk diplom i Hotel Operations Management, det vil si hvordan man effektivt leder den daglige driften på et hotell og i en restaurant. Dette er hjørnesteinen man senere bygger videre på i sin akademiske utdanning og sin internasjonale karriere.
Swiss Higher Diploma i Hotel and Design Management – to og et halvt år, ett år praksis
Etter å ta tatt sitt Swiss Diploma fortsetter studenten med ytterligere to teoriterminer og får sitt Swiss Higher Diploma. Her velger man spesialisering; man kan velge mellom finans, HR, Luxury Brand Management eller Senior Living Management. Dette programmet er den tradisjonelle sveitsiske utdannelsen, en utdannelsesgrad som har eksistert i over 100 år innen den internasjonale hotellbransjen.
Bachelorprogram i Hotel and Design Management – tre år, ett år praksis
Dette unike programmet trener kreativere ledere og er eksklusivt utviklet i samarbeid med noen av verdens fremste hotelledere og hotellkjeder. Varemerkebygging, innredning og Auto Cad er noen av de spennende kursene som blir tilbudt. Selvsagt er bakgrunnen en utdannelse innen Hotel Management. Etter avsluttet eksamen kan studenten velge å studere videre mot en mastereksamen på en av SEGs skoler, eller på et hvilket som helst annet universitet, siden studenten får fullverdige akademiske krediter (180 ECTS).
Søknadsdokument:
Vitnemål fra videregående skole
CV
Kopi av gyldig pass
Personlig brev